Roberto Dansie, PhD's "The Science Of Hope" keynote is the culmination of thirty years of identifying through his company Cultural Wisdom™, the twenty assets of individuals, groups, and organizations.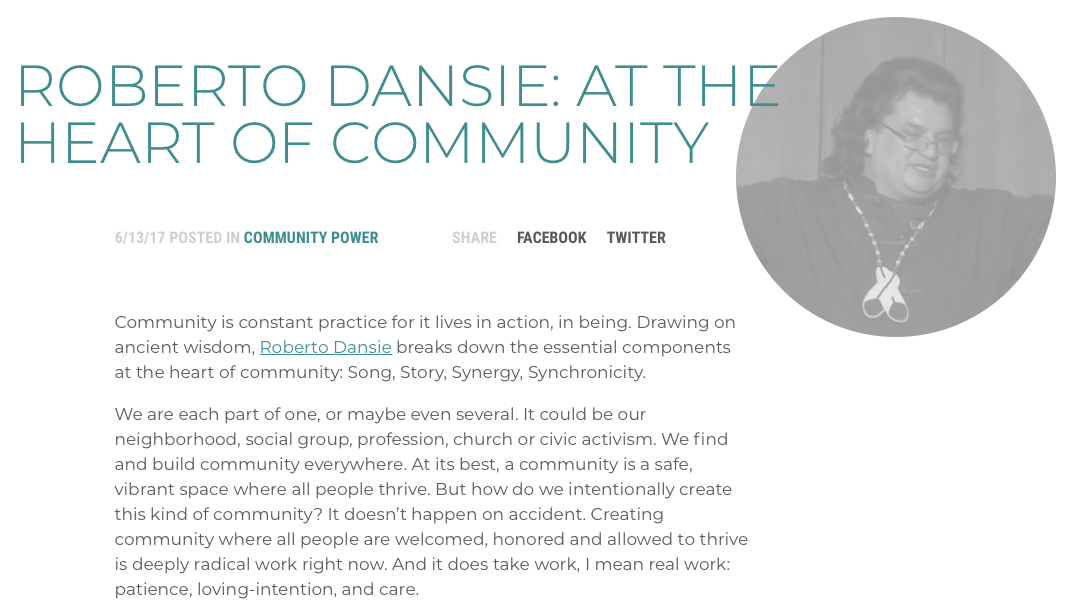 When Roberto Dansie walks into a room, he brings a few different worlds with him.
The clinical psychologist, Toltec Tribal member and cultural diversity expert has spent his childhood navigating these different elements of his identity. Growing up, Dansie managed to merge his cultural identity as an Irish American, Mexican, Mayan and Toltec, then he found his calling, helping others bring worlds together as he did. Dansie teaches people how to bring cultural diversity and wisdom into their work. There is growing demand for his services, especially among health care providers.
"That's because of an industry wide shift to culturally appropriate care" Says Sally Reel, who leads the development and implementation programs for the Arizona Health Sciences Center. "There is a growing sense that being able to change the way people communicate and interact with each other, becomes important for improving patient care, and the quality of that care. So it is a movement we are rapidly engaging in at the Health Sciences Center." Watch the Arizona Public Media feature below with Dr. Sally Reel, Associate Vice President for Health Sciences Interprofessional Education, Collaboration and Community Engagement at the University of Arizona Health Sciences (UAHS).
 To learn more, read the Arizona Public Media, PBS and NPR news article about Roberto's work,
Roberto Dansie is widely regarded as one of the most eloquent and accessible contemporary authorities on cultural sensitivity and rural health. He is an award winning Speaker, Clinical Psychologist, Cultural Wisdom Scholar, Author, and Humanitarian.  He has served as an advisor to leaders around the world. He keeps the audience laughing, clapping, and inspired with music, storytelling and joy. He is a dynamic speaker, each one of his presentations is like a Navajo sand painting, created for the specific healing of those who receive it. Let your community be the next to experience Roberto's unique speaking style, like Briarcliff University did!
Learn More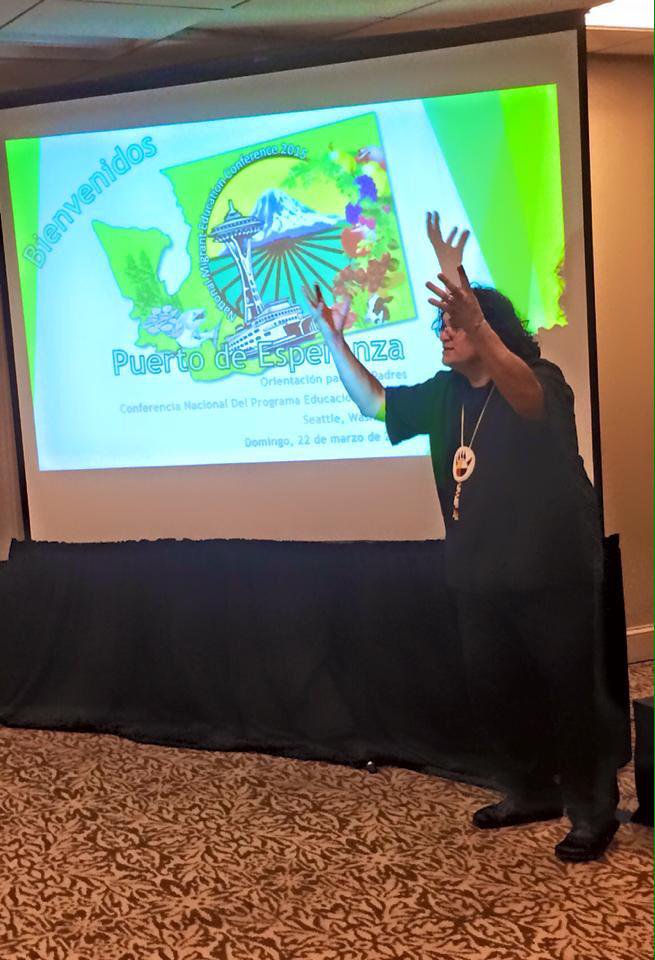 Keynoting at National Migrant Education's "Puerto Esperanza" "Port Hope" in Seattle, Washington with Leaders, Parents, & Teachers . Roberto's keynote based on his popular book "Semillas de Esperanza" "Seeds of Hope".
He has been a keynote speaker and trainer for numerous educational institutions such as the State of California Department of Education, Regional and National Migrant Ed, Head Start, Even Start and Stream forums from the East to the West. He has been a member of the CDC and Moorehouse School of Medicine's Cultural team.  This team includes such members as the past and present Surgeon General. He has been published in numerous health journals, among the most recent, HIV In Communities of Color, The Compendium of Culturally Competent Promising Practices:
The Role of Traditional Healing In HIV Clinical Management, published by National Minority AIDS Education and Training Center (NMAETC) and Howard University College of Medicine, Washington, DC.  Roberto's' contribution can be found at http://www.aetcnmc.org/Compendium_Book_Traditional_Healing.pdf